About NRF 2023: Retail's Big Show
IMPORTANT: This event has ended. Information is provided for historical reference only.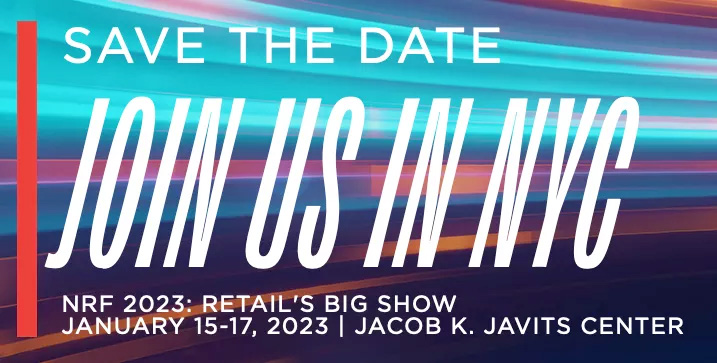 Break through in 2023
It's time for new inspiration, new technology and new partnerships that lead to a whole new chapter in our business. Retail's Big Show is where you'll find breakthrough ideas that give you the edge to stand out, break out and break through.
Here you'll get inspiration from the biggest names in retail and beyond, experience breakthrough technology, forge partnerships, and make a plan for action that not only sets you up for success, but sets you apart from the others.
The Big Show experience offers:
3 days of best-in-class educational content featuring retail's top leaders
An Expo hall featuring 800+ cutting-edge retail solutions and technologies
An Innovation Lab with the very latest emerging technologies on display
A Startup Zone featuring promising up and coming technology companies to watch
Networking with the best in the business
Off-site activities like store tours and sponsored events
We'd love to help you Do IT Smarter – reach out today to discuss your technology deployment projects or IT installation and hardware needs. Call us at 888-777-0532, or click the "Contact Us" button, below.
Seeing and hearing is the easiest way to learn how TDX Tech helps our customers meet their technology needs. Click the video play button above to see what our technology and project teams can do for you.
Finding the right technology partner can be a daunting task. We've compiled our Top 7 Reasons why Partnering with TDX Tech helps technology and project teams Do IT Smarter.™
Our dedicated project managers have been partnering with IT and project teams like yours for over 40 years! We'll make your project and technology deployment successful.
Since 1981, TDX Tech has provided technology lifecycle solutions to businesses throughout the world, including hardware solutions, field services, and depot maintenance programs.