With over 40 years of IT expertise, TDX Tech is a leading IT support and IT services company who provides technology-oriented solutions, including hardware procurement, integration and staging services, IT deployment services, on-site field services, and virtually anything IT or technology related.
We provide IT support, technology solutions, and a variety of IT services for retailers and retail businesses, healthcare and healthcare services facilities, financial institutions, convenience stores (aka c-stores) and grocers, and distribution centers throughout North America and beyond.
TDX Tech's global team of over 20,000 IT technicians provides for sophisticated IT hardware deployment and installation solutions, using our unique and proprietary IT project management systems and methodologies, developed over the last 40+ years.
TDX Tech creates unique IT support solutions that are crafted to our customer's technology team's needs and budgets, including on-site field services and support, system-staging and configuration, new-location roll-outs, and a full suite of scalable technology hardware and maintenance programs.
TDX Tech's IT solutions incorporate our proprietary, real-time asset-tracking and project management tools, WebTrax™ and TechTrax™. These robust web-based and mobile solutions provide users with real-time data, comprehensive reporting, customized "quick-stats," and is uniquely configured for each client's asset and IT project-management needs.
Industries we serve include retail, hospitality, healthcare, health services, retail banking and finance, education, distribution, manufacturing, and government.
We'll give you confidence and peace of mind by taking time to understand your business's IT and technology support needs, so we can deliver a customized, end-to-end IT solution or program – one that achieves your goals today, and anticipates changes in your organization's technology needs, moving forward.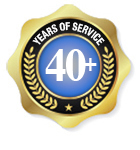 '
We'd love to help you Do IT Smarter – reach out today to discuss your technology deployment projects or IT installation and hardware needs. Call us at 888-777-0532, or click the "Contact Us" button, below.
Seeing and hearing is the easiest way to learn how TDX Tech helps our customers meet their technology needs. Click the video play button above to see what our technology and project teams can do for you.
Finding the right technology partner can be a daunting task. We've compiled our Top 7 Reasons why Partnering with TDX Tech helps technology and project teams Do IT Smarter.™
Additional TDX Tech resources:
What CIOs, CTOs, and IT Leaders Want from a Retail Tech Company We've compiled a list of the top criteria CIOs, CTOs, and technology leaders often look for in a retail technology…
Since 1981, TDX Tech has provided technology lifecycle solutions to businesses throughout the world, including hardware solutions, field services, and depot maintenance programs.
Need far-reaching IT deployments, IT installations, or IT support? We provide services and support across North America, including the USA, Canada, and Mexico – we're ready to help wherever your technology projects live.
Our dedicated project managers have been partnering with IT and project teams like yours for over 40 years! We'll make your project and technology deployment successful.