Verkada: The Security Ecosystem
Verkada presents a fully integrated hardware and software solution that strengthens safety while simplifying ownership. Designed with ease of use at top of mind, Verkada security solutions are comprised of more than six product lines, providing unparalleled visibility through a single pane of glass.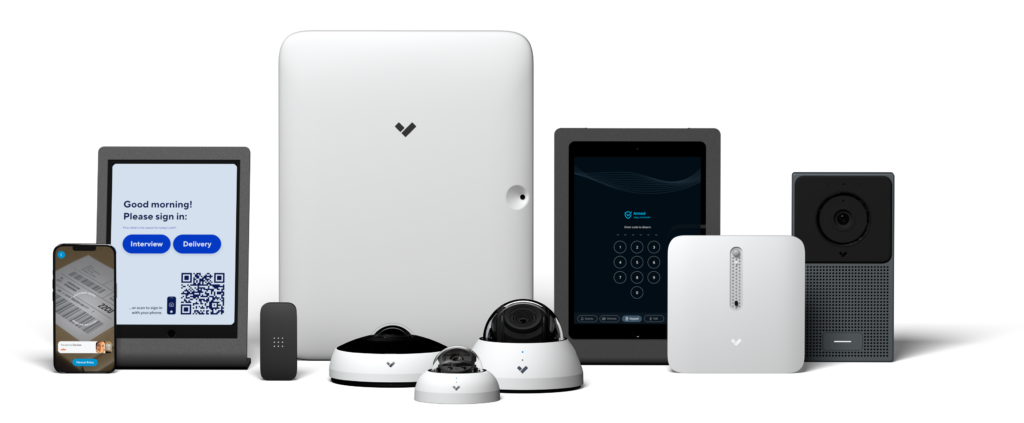 Verkada Command: Secure Your Space
Verkada Command software connects all of your Verkada devices to its intuitive, cloud–based platform, allowing you to easily manage security at scale. Features include:
Unlimited user seats and cloud archiving
Remote access from any browser or mobile device
Customizable level of site permissions
Automatic updates and new features
Access to top–rated mobile app
24/7 worldwide technical support
Verkada Cameras
Verkada's hybrid cloud cameras offer onboard storage and edge–based processing to reliably deliver insights in real–time. Available in a variety of formats, including:
Dome Series
Bullet Series
Mini Series
Fisheye Camera
Multisensor Camera

Verkada Access Control
Verkada Access Control combines easy-to-install hardware with intuitive cloud-managed software to provide you with a solution to secure every site, door and user.
Configures instantly with easy–to–install hardware
Connect wired, wireless, online or offline doors
Configure and connect every door in your organization.
Integrate user profiles from your single sign-on system
Easily design, print and issue physical or mobile credentials
Unlock Doors with The Verkada Pass Mobile App
MORE ABOUT VERKADA ACCESS CONTROL

Verkada Air Quality Sensors
Verkada's SV20 series includes three unique sensors that are designed for distinct use cases. Deploy the ideal air quality sensor in your environment to stay ahead of unseen threats.
Leverage sensor data for a variety of applications across building environments, including: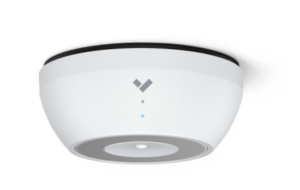 Vape detection
Workplace health and safety
OSHA and EPA compliance
Server room monitoring
Mold prevention and food storage
Infrastructure protection
Verkada Alarms
Professional video monitoring turns cameras into a complete alarm solution, so organizations can detect and respond to threats in real time. Catch and respond to break–ins with cloud–managed intrusion detection and 24/7 professional monitoring.
Build a robust alarm solution with Verkada's cloud-managed intrusion detection and deterrence devices, including:
Wireless motion, door, glass break, and water leak sensors
Wall mounted console with integrated camera
Customizable, wireless panic buttons
Horn Speaker
Wireless relays
Loved by All Teams
IT professionals: Zero–touch maintenance with automatic security updates as well as encryption in transit and at rest to protect against known and emerging threats.
Security & loss prevention: Proactively mitigate threats, monitor from anywhere and receive real–time alerts of meaningful events.
Facilities & operations: Gain actionable insights to protect people, assets and facilities — while ensuring efficiency and productivity.
Verkada Deployments are Easy with TDX Tech
Utilize TDX Tech's
project management
and rollout teams to centralize and simplify your Verkada deployments and installations. One point-of-contact for your entire project means simpler and faster on-boarding, saving you valuable time and capital.
Verkada security project planning and management
Security hardware procurement
Device staging and configuration
Hardware asset-tracking and reporting
Device deployment and installation across the Americas
20,000+ technician service team
Structured cabling and wiring
On-going access control hardware support
We'd love to help you Do IT Smarter – reach out today to discuss your technology deployment projects or IT installation and hardware needs. Call us at 888-777-0532, or click the "Contact Us" button, below.
Get Your Verkada Security Questions Answered:
Complete the form below to inquire about Verkada security solutions, Verkada pricing, or related procurement, deployment, and installation.
If you would like immediate assistance, please call TDX Tech at  888-777-0532.
More Verkada articles and info:
Verkada Security Solutions – Pricing Information Designed with simplicity in mind, Verkada's product lines – video…
Verkada Security Cameras ROI and TCO Verkada is a cloud-based video surveillance system that provides end-to-end…
Seeing and hearing is the easiest way to learn how TDX Tech helps our customers meet their technology needs. Click the video play button above to see what our technology and project teams can do for you.
Our dedicated project managers have been partnering with IT and project teams like yours for over 40 years! We'll make your project and technology deployment successful.
From deployment services, to site-surveys and installations, our field service technicians have you covered. Our technology deployment experts are well-versed on virtually all IT projects and related infrastructure.
Need far-reaching IT deployments, IT installations, or IT support? Our technicians can provide services and support in the US, Canada, Europe, Mexico, South America, and the Middle East – we're ready to help wherever your technology projects take you.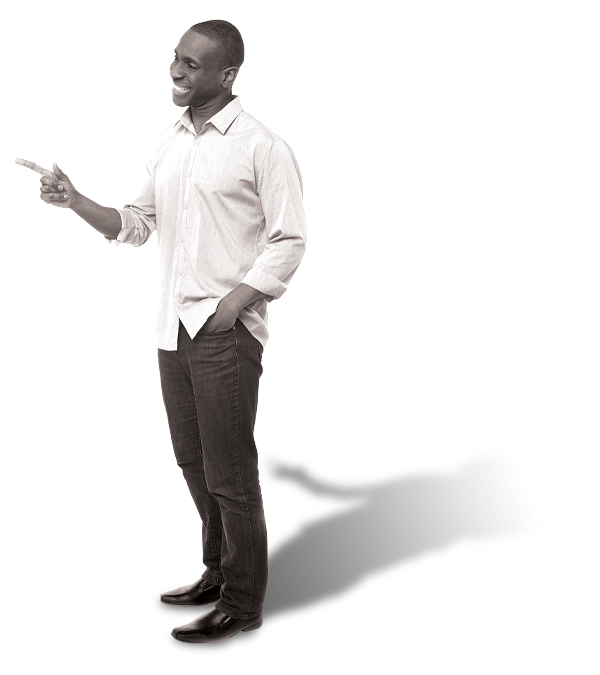 Looking for more on Verkada, security, cameras, access control, sensors, alarms, or more ? Search a page tag: