Simplify RingCentral VOIP Deployments
Empower your business to communicate, collaborate, and connect via voice, team messaging and collaboration, audio and video conferencing, and fax from any location and on any device.
Use RingCentral Office Ultimate edition as your unified VOIP communications and collaboration solution.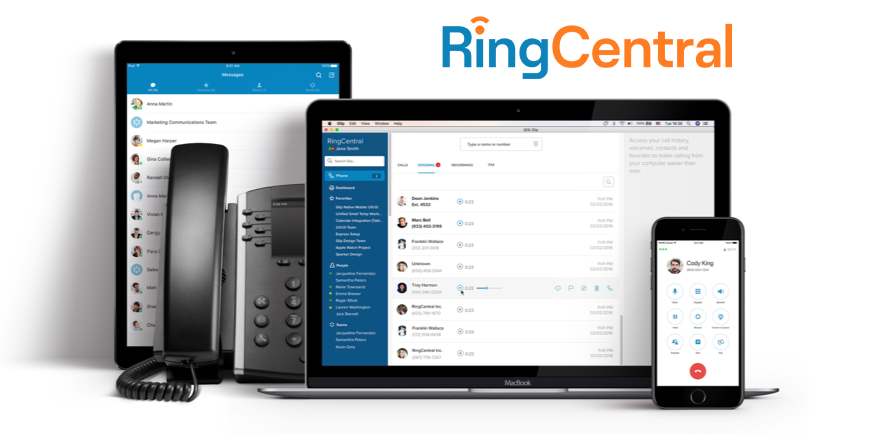 Enjoy comprehensive, enterprise-grade VOIP features:
Streamlined communications through a rich set of capabilities
Comprehensive integrations with today's leading business applications
Simplified provisioning, activation, and management of global solutions
Robust call and user monitoring features
Multi-site support for your different branch locations
HD video conferences with up to 75 attendees
10,000 toll-free minutes
Real-time analytics and reporting tool
Unparalleled ease of use
Ultimate mobility and access
Voicemail-to-text transcription
Enterprise-class security and reliability
Deploying RingCentral VOIP couldn't be easier.
Utilize TDX Tech's
project management
and rollout teams to centralize and simplify your
VOIP
conversion project. One point-of-contact for your entire project means simpler and faster on-boarding, saving you valuable time and capital.
Project planning and project management
VOIP hardware procurement
VOIP Phone system staging and configuration
20,000+ technician service team
Structured cabling and wiring services
Network hardware installation
On-going product support
We'd love to help you Do IT Smarter – reach out today to discuss your technology deployment projects or IT installation and hardware needs. Call us at 888-777-0532, or click the "Contact Us" button, below.
Ready to take the next step?
Get more info or contact us to get your VOIP project started!
To learn more about Ring Central Office Ultimate Edition, download our overview document (.pdf format) using the form below.
If you have questions or would like immediate assistance, please contact us or call TDX Tech at 888-777-0532.
Need far-reaching IT deployments, IT installations, or IT support? We provide services and support across North America, including the USA, Canada, and Mexico – we're ready to help wherever your technology projects live.
From deployment services, to site-surveys and installations, our field service technicians have you covered. Our technology deployment experts are well-versed on virtually all IT projects and related infrastructure.