WebTrax Project and Asset Tracking Portal
TDX Tech makes it easy to manage any project and keep all team members in the loop with our Web-based project management tool, WebTrax™. Our affordable, proprietary solution is engineered to manage technology assets along with on-site projects and integrations. WebTraxAT™ (Asset Tracking) lets you view inventory levels, outgoing shipments, receipt of new shipments and status of repairs. WebTraxEXT™ (Deployment Services) lets you track onsite technician note for maintenance deployments and projects.
Asset Management and Asset Tracking
Our team will work closely with you to understand your inventory requirements for your assets, and develop a plan that stocks inventory according to your expected needs. All of your inventory levels at TDX Tech can be viewed in real time, 24/7.
Real Time Project Work-Order Tracking
Now you can track your company's incoming product receipts and outgoing product orders in real time with the TDX Tech Real Time Order Tracking system. You can also access critical freight information such as ship dates, source, destination and tracking numbers.
RMA Asset-Tracking
No matter where your products and materials are in the business cycle, our RMA Tracking System makes it easy to track product returns to vendors, or receipt of returns from customers.
Technology Repair-Status Tracking
Using our Repair Status Tracking system, you can instantly track the status of all products within our maintenance department and view all pending repairs.
On-Demand Project Reporting and Statistics
Our project management tools let you generate on-demand reports and statistics for a particular project, helping you to make informed decisions as your technology project moves forward.
Technician Deployment Status – Check-In and Check-Out
On all TDX Tech managed projects, the status of technicians is monitored, service notes are recorded and pictures are saved, along with Check In/Out information. This helps you plan for future needs by tracking pertinent data, as well as the time and resources needed to complete a project.
Work-in-Progress Project Reports
Our accurate and timely Work-in-Progress (WIP) reports help ensure service jobs are completed on-time and on-budget. These reports  also help you plan for future needs and subsequent follow-up actions.
We'd love to help you Do IT Smarter – reach out today to discuss your technology deployment projects or IT installation and hardware needs. Call us at 888-777-0532, or click the "Contact Us" button, below.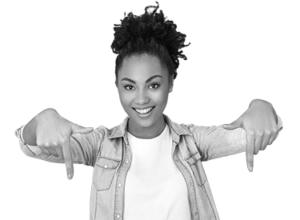 Note: Customer account required. Contact TDX Tech if you do not currently have WebTrax login credentials for your project.
Manage projects, access reports, create tickets, and keep all team-members in the loop with our robust web-based IT project management portal, WebTrax™ and our self-service ticketing portal.
Seeing and hearing is the easiest way to learn how TDX Tech helps our customers meet their technology needs. Click the video play button above to see what our technology and project teams can do for you.