IoT (Internet of Things) Solutions & Services
Since the internet became public, it was only a matter of time before human creativity devised important and useful technology that leveraged it's real-time connectivity and capabilities.

Embrace IoT solutions from TDX Tech, or bring your own, to further your Digital Transformation initiatives. Below are popular IoT solutions that have seen a significant amount of growth and adoption, due to ease-of-use, quick deployment, and enterprise-level scalability.
Custom and Proprietary IoT Devices
The "Internet of Things" has introduced plethora of proprietary connected devices to enterprises that include retail,  health-services, industrial manufacturing, supply chain, and more. Regardless of the IoT solutions you need staged, deployed, or installed, we're here to assist your teams.
Below are just a few of the types of devices that make up the IoT deployment projects we've completed. Services typically include hardware procurement, IoT hardware staging, IoT deployments, and IoT installations.
Video Surveillance IoT Solutions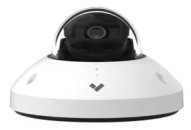 No DVRs or NVRs required! Cloud-based, IoT camera surveillance can bring a multitude of cost-savings and efficiencies to your organization by simplifying installation and maintenance while bringing web-based convenience that makes reviewing and sharing video secure, yet simple to share, when needed. Camera IoT solutions are available in a variety of models, including indoor, outdoor, fisheye, PTZ, and with resolutions ranging from 1K to 4K.
Check out these IoT/cloud-based IP cameras from Verkada »
Environmental IoT Sensors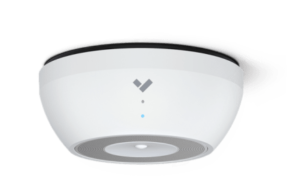 Say good-bye to self-hosted servers, gateways, and management software with cloud-based environmental IoT sensor solutions. These IoT sensors provide real-time visibility to help you understand trends about your physical environment, including temperature, humidity, noise-levels, and volatile organic compounds. These insights will help you ensure optimal environment conditions to help maximize uptime and minimize losses.
IoT Digital Signage Players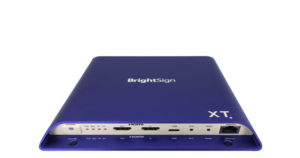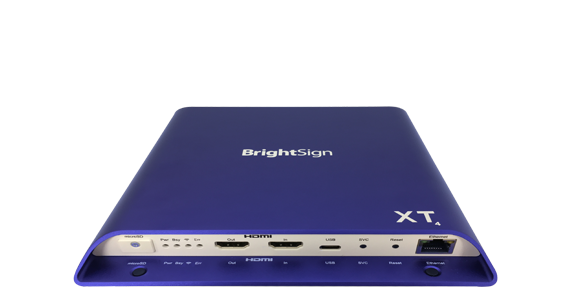 Need cloud-managed, enterprise-level digital signage players for your organization? TDX has partnered with leading signage-player providers that provide IoT solutions for retail, hospitality, healthcare, and other brick and mortar businesses. Digital media/signage players can support basic signage to touch-screen kiosks and wayfinding, to bring turn-key cloud-managed IoT solutions to your organization. Most systems can be integrated with your marketing programs and data through common APIs, or connected to physical triggers, like beacons or proximity IoT sensors.
Check out these digital signage media players from BrightSign »
Stage, Deploy and Install Your IoT Devices
Utilize TDX Tech's
project management
and rollout teams to centralize and simplify your IoT (Internet-of-Things)
technology deployment
and installation. One point-of-contact for your entire project means simpler and faster on-boarding, saving you valuable time and capital.
We'd love to help you Do IT Smarter – reach out today to discuss your technology deployment projects or IT installation and hardware needs. Call us at 888-777-0532, or click the "Contact Us" button, below.
Have Questions About IoT Deployments? Contact Us:

To inquire about our IoT (internet-of-things) technology deployments and IoT installation services, contact us using the form below.
If you would like immediate assistance, please call TDX Tech at 888-777-0532.
As a full IT systems integrator, TDX Tech can stage, image, and configure your technology prior to deployment and installation. Utilize our Ticketing Portal  and WebTrax™ asset-tracking solution to keep tabs on everything.
Need far-reaching IT deployments, IT installations, or IT support? We provide services and support across North America, including the USA, Canada, and Mexico – we're ready to help wherever your technology projects live.
From deployment services, to site-surveys and installations, our field service technicians have you covered. Our technology deployment experts are well-versed on virtually all IT projects and related infrastructure.
Looking for more on IoT Devices, Cameras, Sensors, or Media Players?