Verkada Enterprise Security Camera System - No NVR or DVR Required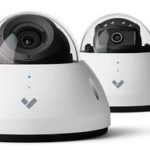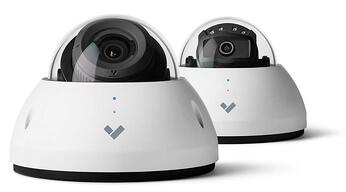 Manage cameras from an easy-to-use platform and access footage remotely. Free 30-day trial. Simple, secure and scalable enterprise security camera system.
Smarter security, safer locations.
Protect people, assets and privacy at scale. Trusted by over 10,000 organizations, Verkada builds physical security solutions that integrate seamlessly behind a single, cloud-based software platform.
Real-time Security Monitoring
Simple to install – all that's needed is a PoE connection. No NVRs, DVRs, or servers — ever.
Unlimited scale – manage any number of cameras and sites from a centralized platform.
Always secure – all footage is secured with industry-leading end-to-end data encryption.
Multiple Camera-Types for Your Unique Needs
Dome series cameras deliver enterprise-grade security in a wide range of options for any indoor or outdoor environment.
Mini series cameras are designed for flexibility without compromising on image quality, Verkada mini IP cameras are perfect for high-traffic indoor environments.
Fish-eye surveillance cameras capture footage in a dynamic panoramic 180°, with options for wide-viewing angles or breaking down any area into quadrants. This series is capable of being mounted inside or outside.
All cameras offer a 10-year product warranty, included with the purchase of your system.

Part of Verkada's Integrated Security System
Verkada's IP surveillance cameras also fully integrate with their enterprise-level access control solution, as well as their environmental sensors.
The entire IoT suite of products can be managed via the cloud, using Verkada Command.
Deploying and installing Verkada IP surveillance cameras couldn't be easier.
Utilize TDX Tech's
project management
and rollout teams to centralize and simplify your Verkada IP camera deployment and installation. One point-of-contact for your entire project means simpler and faster on-boarding, saving you valuable time and capital.
Verkada IP camera project planning and management
IP camera hardware procurement
Verkada hardware staging and configuration
IP camera asset-tracking and reporting
Surveillance camera deployment and installation
20,000+ technician service team
Structured cabling and wiring
Network hardware installation
On-going IP camera support
We'd love to help you Do IT Smarter – reach out today to discuss your
technology deployment
projects or IT installation and hardware needs. Call us at
888-777-0532
, or click the "Contact Us" button, below.
Download a PDF of the Verkada brochure:
Complete the form below to download the Verkada Cloud-Based IP Camera Overview document. (.pdf format).
If you would like immediate assistance, please call TDX Tech at 888-777-0532.
Need far-reaching IT deployments, IT installations, or IT support? Our technicians can provide services and support in the US, Canada, Europe, Mexico, South America, and the Middle East – we're ready to help wherever your technology projects take you.
Seeing and hearing is the easiest way to learn how TDX Tech helps our customers meet their technology needs. Click the video play button above to see what our technology and project teams can do for you.
Looking for more on Verkada, Surveillance Cameras, or IoT Devices ? Search a page tag: