Loss Prevention and Security Solutions
TDX Tech can create custom loss prevention solutions for your company that uses the most effective LP technology, and meets your demands for security, merchandising, operations and customer experience. We'll ensure all equipment is installed on-time and on-budget, and we'll be there to provide any on-going support and alterations. Look no further than TDX Tech for Loss Prevention solutions and LP support.
Cutting Edge Surveillance Camera Technologies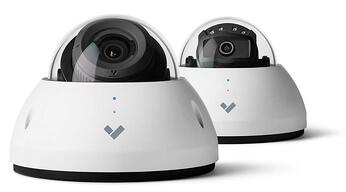 We offer high-definition IP cameras and cutting edge recording solutions with mobile surveillance options that are so advanced, you can view an entire parking lot, and zoom in on a license plate without losing image quality. And whether you require local storage, or a cloud-based solution (like the pictured Verkada cameras) we've got your covered.
Access Control with Integrated Surveillance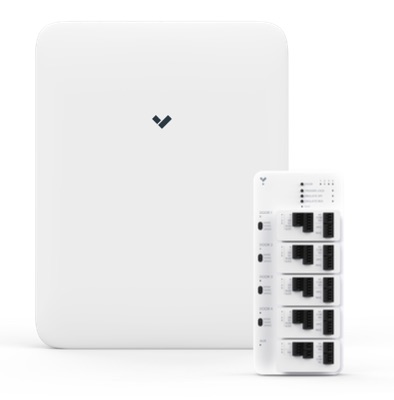 In addition to surveillance cameras, we can also deploy and install, or integrate, access control solutions to centrally control, monitor, and log door access. One example is the Access Control solution by Verkada, that integrates seamlessly with their cloud-based IP cameras.
Configuration, Staging, Deployment, and Installation
Our in-house services team can customize your hardware solution to meet your company's unique and specific needs. We can configure, stage, and deploy your solution across North America and beyond. No matter which of our services you require, you'll get the highest quality local support.
On-Demand Reporting / Statistics
Our project management tools make it easy to generate on-demand reports and statistics that your company can use to focus and refine your loss prevention efforts.
Tech Status Monitoring
To help your company plan for future needs, TDX Tech will accurately track the time and resources required to complete your project in our project management tool, WebTrax. Our portal provides everyone on your team with up-to-the-minute reporting and access to all project deliverables, including photos, sign-offs, and more.
Technical Support
Our experienced technical representatives and world-class help desk provide seamless service around the clock. We can provide ongoing technician deployment or technology deployment with our online ticketing portal, with available custom API integrations, including Service Now®, and others.
Industries Served
TDX Tech has provided, staged, and/or installed LP technology and Loss Prevention solutions for retailers, commercial real estate companies, education facilities, and other campuses across North America.
We'd love to help you Do IT Smarter – reach out today to discuss your technology deployment projects or IT installation and hardware needs. Call us at 888-777-0532, or click the "Contact Us" button, below.
Looking for more on Loss Prevention, Surveillance, or Access Control ? Search a page tag:
Ready to Start Your Loss Prevention IT Project?

Complete the form below to inquire about TDX Tech's loss prevention technology solutions, or related staging, deployment, and installation.
If you would like immediate assistance, please call TDX Tech at 888-777-0532.
Finding the right technology partner can be a daunting task. We've compiled our Top 7 Reasons why Partnering with TDX Tech helps technology and project teams Do IT Smarter.™
Need far-reaching IT deployments, IT installations, or IT support? We provide services and support across North America, including the USA, Canada, and Mexico – we're ready to help wherever your technology projects live.
Seeing and hearing is the easiest way to learn how TDX Tech helps our customers meet their technology needs. Click the video play button above to see what our technology and project teams can do for you.
TDX Tech offers new, used, and refurbished loss prevention and surveillance hardware, components, and parts from these OEMs, and others