Fitting Room Technology Installations
Touching, feeling, and trying-on items is the #1 driver for store traffic. Unfortunately, most stores are blind to the critical data that lies beneath this important customer behavior. Crave Retail has the solution…
With Crave Retail's smart fitting room technology, increase basket size up to 20%…

The dilemma:
Fitting rooms are a blind spot
Shoppers don't have an easy way to get help
Unknown shopper and merchandise abandonment
Labor cuts are impacting associate effectiveness
No or few tools to maximize sales during these moments
Most retailers have little to no data about the critical buying moment
With Crave Retail's smart fitting room, you can obtain shopper data, such as:
The customer's name
Their personal style/fit
Number of fitting room visits
Impact on store revenue
Other merchandise interests
Which associate helped the shopper
Was the customer given timely service?
Crave Retail: The smart, safe, and scalable digital fitting room and analytics platform
How does it work? When a shopper walks into a room, they get an interactive experience to get on-demand assistance for help, new colors, sizes, or outfit recommendations.
Provide shopper assistance with the Associate Assist application
Personalize shopper engagement
Quickly respond to shopper needs
Offer product recommendations
Check inventory availability
Know when to clean rooms
Be more efficient
Deploying and installing Crave Retail's smart fitting-room couldn't be easier.
Utilize TDX Tech's
project management
and rollout teams to centralize and simplify your Crave
technology deployment
and installation. One point-of-contact for your entire project means simpler and faster on-boarding, saving you valuable time and capital.
Project planning and project management
Hardware procurement
Hardware staging and configuration
Technology deployment and IT installation
20,000+ technician service team
Structured cabling and wiring
Network hardware installation
On-going hardware support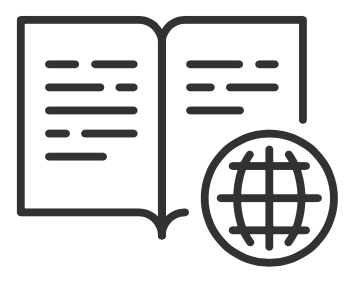 News: We recently shared an article from Retail TouchPoints that discusses how Crave Retail is helping to create "…confident, and happy, customers.." Check it out »
We'd love to help you Do IT Smarter – reach out today to discuss your technology deployment projects or IT installation and hardware needs. Call us at 888-777-0532, or click the "Contact Us" button, below.

Get More Information on Crave Retail and TDX Tech

To learn more about Crave Retail fitting-room technology and TDX Tech's deployment and installation services, contact us using the form below.
If you would like immediate assistance, please call TDX Tech at 888-777-0532.
Our dedicated project managers have been partnering with IT and project teams like yours for over 40 years! We'll make your project and technology deployment successful.
Need far-reaching IT deployments, IT installations, or IT support? We provide services and support across North America, including the USA, Canada, and Mexico – we're ready to help wherever your technology projects live.
Seeing and hearing is the easiest way to learn how TDX Tech helps our customers meet their technology needs. Click the video play button above to see what our technology and project teams can do for you.
Since 1981, TDX Tech has provided technology lifecycle solutions to businesses throughout the world, including hardware solutions, field services, and depot maintenance programs.
Looking for more on Crave Retail or Fitting Room Technology? Search a page tag: