iPad MDM Deployments and Repair Services
With mobile and remote work-forces, businesses everywhere are empowering their employees with Apple's iPad tablet devices. And, with many employees continuing to work remotely or from home, corporate iPad staging and deployments have exploded.
The need for centralized mobile device management (MDM) for corporately owned iPads is now an absolute necessity.
This trend has also brought the need for comprehensive advance exchange and depot repair programs for tablets and other mobile devices.
iPad Staging (MDM) Services

With TDX Tech's staging and deployment services, we can configure your iPad tablet systems' corporate data and apps, to help you seamlessly separate users' work and personal data.
We offer support for both Apple and Microsoft MDM solutions.
Once configured, we can deploy your iPad tablets to any location, business or personal.
We Provide End-to-End iPad/iOS Solutions:
iPad Tablet Device Procurement
Pre-Deployment MDM Configurations
Integration and Staging Services
Asset Deployment and Tracking
Custom Repair Programs
MDM Managed Content
Managed iOS Apps
Centrally manage free or paid apps from Apple's App Store, as well as your custom in-house apps. Apps can be installed and configured centrally by our staging professionals, prior to deployment. Once installed, your technology department can remove managed apps and their associated data on demand.
Managed iOS Accounts
Your user's accounts can be pre-populated with their name, e-mail address, and, where applicable, certificate identities for authentication and signing. Types of accounts that can be configured include IMAP, CalDAV, Calendar subscriptions, CardDAV, Exchange ActiveSync, and LDAP
We offer support for both Apple and Microsoft MDM solutions.
iPad Repair Programs
TDX Tech's repair professionals help keep your iPad tablet program costs down with fast and budget-friendly iPad repairs. With advance exchange programs and depot repair services, we can build an iPad support and maintenance program that's right for you!


TDX Tech Makes it Easy to Stage and Deploy iPads to Your Distributed Workforce.
Utilize TDX Tech's
project management
and rollout teams to centralize and simplify your iPad staging and deployments. One point-of-contact for your entire project means simpler and faster on-boarding, saving you valuable time and capital.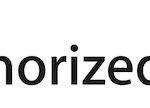 iPad hardware procurement
iPad hardware staging and MDM configuration
Comprehensive asset-tracking and reporting
Hardware deployment and installation
20,000+ technician service team
Network hardware installation
On-going iPad maintenance and repair programs
We'd love to help you Do IT Smarter – reach out today to discuss your technology deployment projects or IT installation and hardware needs. Call us at 888-777-0532, or click the "Contact Us" button, below.
Contact Us to Learn More about iPad (iOS) Lifecycle Solutions

Complete the form below to inquire about our iPad/iOS Lifecycle solutions, including MDM staging, iPad deployments, and tablet repair services.
If you would like immediate assistance, please call TDX Tech at 888-777-0532.
Our dedicated project managers have been partnering with IT and project teams like yours for over 40 years! We'll make your project and technology deployment successful.
Need far-reaching IT deployments, IT installations, or IT support? We provide services and support across North America, including the USA, Canada, and Mexico – we're ready to help wherever your technology projects live.
Seeing and hearing is the easiest way to learn how TDX Tech helps our customers meet their technology needs. Click the video play button above to see what our technology and project teams can do for you.
Finding the right technology partner can be a daunting task. We've compiled our Top 7 Reasons why Partnering with TDX Tech helps technology and project teams Do IT Smarter.™