Integration, Staging, Deployment, and Hardware for a Global Fashion Company
Challenge:
Our global fashion-house customer required an IT partner who could manage and execute a turn-key solution to deploy new software and hardware (servers, PC's, and laptops) to each of their 550 + retail locations across the United States, Canada, and Puerto Rico.
Solution/Approach:
Led by our experienced and dedicated project managers, our team worked closely with the customer and managed the execution of TDX Tech's integration & staging, logistics, and on-site technical services to ensure the project was a success. Under the guidance of our project managers and utilizing the experience of our service delivery teams, a complex project was executed on schedule and without interruption.
The Integration and Staging services required may have appeared complex, but our proven processes again show why TDX Tech is a partner you can trust to execute any project. Each store's hardware requirements were unique; varying in equipment models, counts, and repair & refurbishment requirements. Deployed equipment included imaged & configured solid state drives (SSD), servers, PC's, and laptops. Appropriate SSD images were utilized for the appropriate POS machine at each of the customer sites. Four different server models and 10+ PC's also required appropriate hard drive configurations. Upon store deployment of the new servers and PC's, the returned equipment was refurbished, repaired (if necessary), upgraded (memory & interface cards), and re-deployed.
PCI compliant data destruction was performed on all returned hard drives and equipment that was not re-deployed. By utilizing the capabilities of our proprietary web-based software solution, WebTrax, our customer had (and continues to have) access to shipment information, including equipment models and counts sent to every store and tracked by serial number. The WebTrax work orders also provided our customer 24x7 access to equipment inventory levels and general shipment information, such as tracking numbers with hyperlinks to freight carriers (UPS, FedEx, etc.).
Upon delivery of the equipment to each of our Customer's stores, our Deployment Services team took ownership. Supported by our Corporate Deployment Project Team, our field technicians swapped register hard drives and replaced/upgraded store servers, PC's, and laptops. All of the on-site services were completed before store opening or after store close, including weekends, as required to eliminate interruption to the stores. WebTrax allowed our customers to view real-time deployment notes, installation pictures, and signed on-site service work orders for every store.
Results/Outlook
Our customer is running new or upgraded equipment in every store with enhanced software features that ensures compliance with government regulations. Our customer was extremely pleased with their decision to have a single company successfully manage and execute all aspects of the project. Our ability to exceed our customer's expectations across all service offerings resulted in our Customer's trust in TDX Tech for continued on-site and IT maintenance services.
We'd love to help you Do IT Smarter – reach out today to discuss your
technology deployment
projects or IT installation and hardware needs. Call us at
888-777-0532
, or click the "Contact Us" button, below.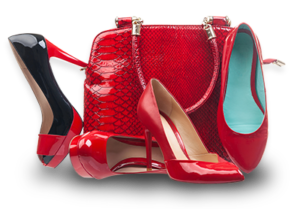 Project Geography: USA, Canada, Puerto Rico
Project Location Qty: 501-1,000
Project Device/Unit Qty: 1,001-5000
Project Competencies:
Hardware Procurement
Integration & Staging
Technology Deployment
On-site/Field Services
Recent Retail IT Support
Case Studies
Verkada Cameras Installation Helps JOE & THE JUICE Scale Easily
National Deployment, IT Support, and Maintenance for an Arts and Crafts Retailer with 950+ Locations