IT Asset Management (ITAM)
Your IT assets can grow even faster than your business. Count on TDX Tech to streamline every aspect of IT asset management (ITAM) with a wide range of services and IT solutions that can be tailored to meet your specific needs.
Warehousing Services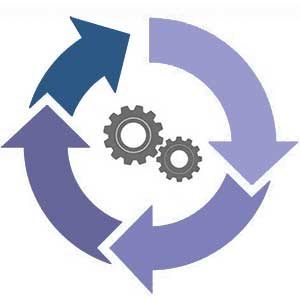 Leverage our centralized Midwest-based warehouse to stock and supply your hardware assets, parts, and components.

Use your stored inventory to quickly deploy technology to your locations, or to keep quick replacement hardware on-hand for your depot repair or advance-exchange IT maintenance programs.

You can even track your IT assets and inventory levels in our WebTrax portal, giving you real-time visibility into your stock levels, as well as the location of your deployed assets.
Equipment Refurbishment
When it's time to audit, test, and clean your IT equipment, we can collect it from any location, bring it up to our standards, and then redeploy it. Or, by utilizing our asset management services, you can also send your equipment to us for refurbishment, redeployment, disposition, or disposal.
Shipping Management
For your convenience and security, TDX Tech offers same-day direct shipments, in addition to real-time tracking from the point of release to the end destination.
Partnering with TDX Tech for your asset management provides:
Centralized asset storage at our Midwest-based warehouse
Ticket portal access to deploy hardware to your locations
Insights to your asset locations
Ability to track serialized and bulk items
API integrations to your in-house help-desk system
Spare-pool inventory levels with re-stocking alerts
Much more…
Track Asset Activity with Ticketing and WebTrax™
TDX Tech makes IT asset management easy for any maintenance request with our web-based ticketing and project management systems.
WebTrax, our proprietary work-order tracking solution, is engineered to manage technology assets, on-site integration projects, and maintenance-oriented technician and technology deployments.
WebTraxAT™ (Asset Tracking) lets you view inventory levels, outgoing shipments, receipt of new shipments and status of repairs. The system helps track and maintain stock of maintenance-related products and components, stocked in our warehouse, to support your customized maintenance or warranty fulfillment program.
WebTraxEXT™ (Technician Deployment) lets you track project status, view on-site technician notes and maintenance reports, and download key deliverables related to your IT maintenance services program.
Related TDX Tech Products or Services
We'd love to help you Do IT Smarter – reach out today to discuss your technology deployment projects or IT installation and hardware needs. Call us at 888-777-0532, or click the "Contact Us" button, below.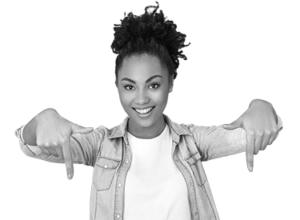 *Customer account required.
*Customer account required.
Seeing and hearing is the easiest way to learn how TDX Tech helps our customers meet their technology needs. Click the video play button above to see what our technology and project teams can do for you.
From deployment services, to site-surveys and installations, our field service technicians have you covered. Our technology deployment experts are well-versed on virtually all IT projects and related infrastructure.
Since 1981, TDX Tech has provided technology lifecycle solutions to businesses throughout the world, including hardware solutions, field services, and depot maintenance programs.
Looking for more on Asset Management, Asset Deployments, or Asset Disposition Services?